My Store
Regular price
Sale price
$17.99
Unit price
per
Sale
Sold out
L'il Critters Omega-3 Kids Gummies, 220 cts.
Product Details
*Product details have been supplied by the manufacturer or supplier
L'il Critters™
, the #1 Kids Gummy Vitamin Brand, gives kids the building blocks they need to go on to do big things. Omega-3 fatty acids can play a key role in your child's overall health, but most children do not eat enough of the right foods to get this important nutrient from their diet alone. †

L'il Critters™Omega-3 Gummy Vitamins offer a healthy, convenient and delicious way for kids to supplement their diet with omega-3 fatty acids.
Contains 3 types of Omega-3: ALA, EPA, and DHA

Packed with essential nutrients including Vitamin A, Vitamin C, Vitamin D, and Vitamin E

ChefsBest Excellence Award-winning taste with Raspberry-lemonade flavors

No High Fructose Corn Syrup, no synthetic (FD&C) dyes, no artificial flavors or sweeteners, and no gluten
Omega-3 Fatty Acids are long chain fatty acids that participate in many functions in the body. While some fatty acids can be made by the body, omega-3 fatty acids cannot be made and therefore must be obtained from food or supplementation.
ALA, EPA, and DHA all have essential functions in our bodies. ALA can be converted into EPA and then to DHA, but the conversion rate is very low.
Therefore, consuming EPA and DHA directly from foods and/or supplements is a wonderful way to increase levels of these essential fatty acids.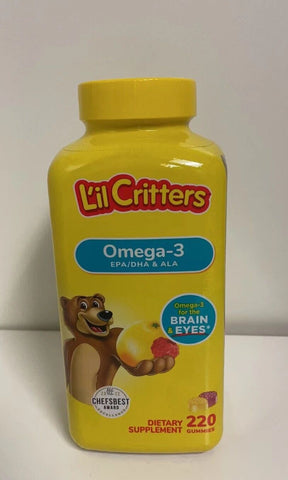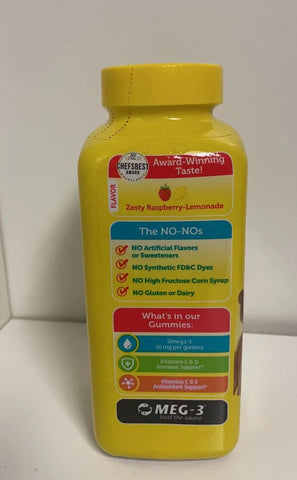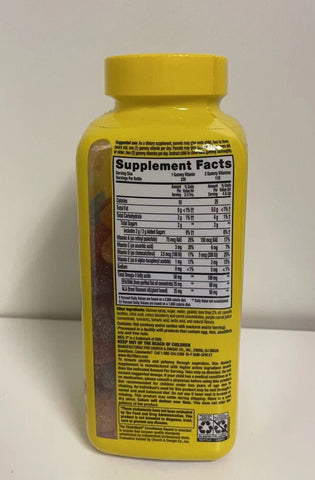 Share
View full details