My Store
Regular price
Sale price
$13.99
Unit price
per
Sale
Sold out
L'il Critters Gummy Vites Gummy Bears (300 ct.)
Product Details
*Product details have been supplied by the manufacturer or supplier
Description
Help your little ones grow by providing the right nutrients with L'il Critters Gummy Vites Gummy Bears. The L'il Critters multivitamin is a popular kids' vitamin brand that's trusted by parents and enjoyed by little ones. This pack of Gummy Vites complete multivitamin contains 300 pieces of gluten-free gummies that your little ones can look forward to taking to meet their daily vitamin requirements.
What Are L'il Critters Gummy Vites Gummy Bears?
L'il Critters multivitamin gummies are considered to be the leading complete multivitamin gummies in the market. They're recommended by doctors, trusted by parents and preferred by kids. With these complete multivitamin gummies, kids can enjoy getting their daily multivitamin needs. An ideal blend of minerals and vitamins makes these children's complete multivitamin gummies a healthy choice for little ones. All of the ingredients used to make them are naturally sourced, while nutrients such as vitamins A, B12, B6, C, D and E make the L'il Critters complete multivitamin a name that can be trusted.
What Flavors Are Available for L'il Critters Gummy Vites Gummy Bears?
These complete multivitamin gummies are available in several natural flavors, all of which have appealing tastes for kids to enjoy. Gummy Vites come in citrus, berry and natural cherry flavors and derive their colors from natural ingredients. No artificial coloring agents, sweeteners or high-fructose corn syrup is used in their production, making the L'il Critters multivitamin gummies a safe and healthy treat for the kids.
Features
Great-tasting natural flavors

Gluten-free

No high-fructose corn syrup

Colors derived from plants, fruits and vegetables

America's #1 kids' gummy vitamin brand

Natural cherry, berry and citrus flavors

11 essential vitamins and minerals
About L'il Critters
The leading gummy vitamin brand in the USA does a lot more than simply provide nutritious treats for kids. The brand consists of a group of like-minded individuals who do a lot to care for the planet by planting trees. The fruit from these trees goes into making the Gummy Vites, which also ensures a natural source of ingredients.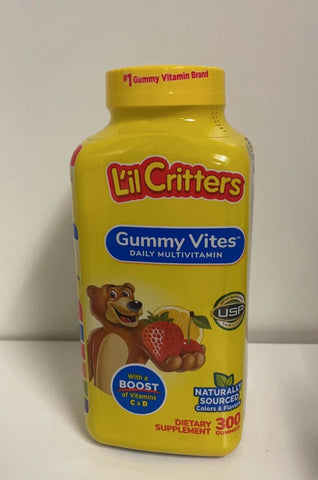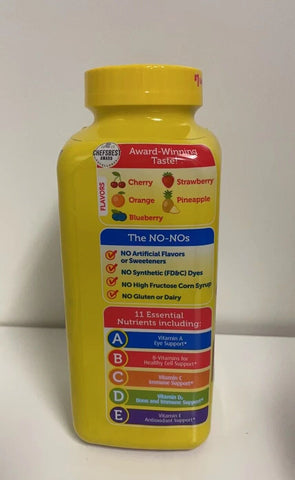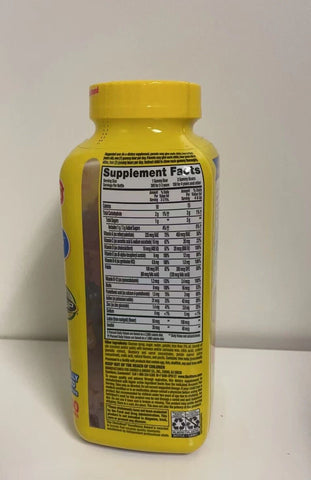 Share
View full details